Choosing a drug rehab center is one of the most difficult yet important decisions you may need to make in your lifetime. In order to withdraw from certain addictive substance safely, it may be necessary to undergo medically supervised drug rehab in a residential treatment facility or in the hospital. This is ideal for individuals who have been drug dependents for a longer period of time and are more likely to experience severe withdrawal symptoms or with other significant health conditions.
Supervised Detox at Hospital Inpatient Drug Rehabs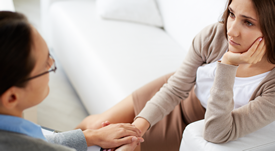 The purpose of medically supervised drug rehab is to alleviate the short-term psychological and physical symptoms of drug withdrawal. Through the use of medications, the doctor may be able to control, manage and eliminate withdrawal symptoms.
Drug rehab patients are generally treated in an in-patient setting for as little as 28 days or for as long as 1 year. The centers usually follow treatment models in treating patients. Supervised detox is usually the first step in the rehabilitation at inpatient centers, followed by other forms of structured interventions and treatments.
Some of the services offered by hospital inpatient drug rehab may include thorough medical examinations, psychiatric consultations, psychological exams, medical management, individual counseling, individual sessions with a doctor, women's groups, men's groups, group therapy, exercise and recreation, relapse prevention, back-to-work planning and sober living skills.
24 Hour Care with Hospital Inpatient Treatment
Hospital drug detox usually provides 24 hours round the clock care. Cessation from drugs may cause undesirable side effects such as tremors, hallucinations, excessive sweating and vomiting. Some cases are actually fatal. In inpatient drug detox, one can be assured that the rehabilitation program is medically supervised with 24 hours care.
Also known as the hospital inpatient drug rehab, supervised detox aims to:
Manage and eliminate medically dangerous withdrawal symptoms
Reduce discomfort associated with drug cessation
Medically manage any co-existing medical condition
Medically manage any co-existing emotional disorders
Develop a long-term plan to remain abstinent from illicit drugs
Drawbacks of Hospital Inpatient Drug Rehab
Though hospital inpatient drug rehab provides a lot of benefits, it also has its own disadvantages. Some of the drawbacks of hospital inpatient drug rehabs are:
Hospital drug detox can be costly.
There may be little privacy
The family may have little participation in the rehabilitation process.
The hospital routine may not suit the patient's or the family's personal routine.
The hospital may be seen as impersonal or imposing.
The hospital may not be easily accessible to the family.
Find Florida Hospital Inpatient Care for Drug Addiction
Each drug detoxification program is unique for every individual. There is no specific method that is perfect for everyone. That is why it is best to consult a professional rather than self-medicate. As you seek professional assistance from hospital inpatient drug rehab facilities in Florida, be sure that it is nationally recognized and is really specializing in drug rehab.
Types of Rehabs Available