Drug addiction is a problem that has grown at an alarming rate in the country. This problem does not only have the potential to destroy a person's life but also take it if the right medical help in the form of drug rehab is not taken at the right time. Professional medical help is a necessity for severe drug abuse and addiction cases as it decreases the chance of relapse and help the patient get on the road to health and recovery in the best possible manner.
Residential drug rehabs are one of the best treatment programs for people suffering from drug abuse and addiction issues and they are known to have the lowest relapse rate as compared to inpatient and outpatient drug rehab programs.
Florida has close to 400 residential programs within the state and is often considered a leader in providing the best residential drug rehab facilities.
What is a Residential Drug Rehab?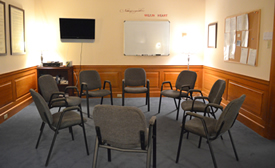 Residential drug rehab programs offer a multidisciplinary approach which usually starts with the detoxification or withdrawal process which is then extended through aftercare planning. Residential treatment programs are designed to help patients get back on track with their normal life through life skills training where the patient is counseled to transition back to normal life without fear of relapse. The coping strategies taught in these programs help patient learn self control in situations where the urge to take drugs presents itself.
There are different types of residential drug rehab programs to suit the individual needs of a patient. Luxury residential drug rehab is one such program that offers patient a very structured treatment approach. The services provided in this type of residential treatment programs include both individual and group therapy and counseling session. The various aspects of treatment include:
Structured physical activities
Holistic approaches like yoga, acupuncture and neurofeedback
Vocational training
Relapse prevention support
Social skills training
Educational services
12 step recovery programs
Specialized Residential Drug Rehabs
Specialized residential drug rehab facilities offer customized programs depending upon the individual needs of patients. For example- people suffering from co-occurring mental disorders with addiction are offered dual diagnosis treatment approach. On the other hand residential treatment might be specifically available for high-level executives, for women or for LGBT individuals.
Find a Florida Residential Drug Rehab
Even though there are hundreds of Residential Drug Rehab centers drug addiction and abuse treatment throughout Florida, it is important to know your options in order to find the best treatment program, from an expert to suit individual recovery needs. Take a look at our listings of residential drug rehab programs or you can even call our helpline number and talk to our counselors at (866) 531-­4569.
Types of Rehabs Available