Benefits of Outpatient Drug Rehab
Drug addiction is a not just a problem but a life threatening sickness that can destroy an individual's life completely if the right medical help in the form of rehab is not taken.
Rehab programs for drug addiction are available in both outpatient and inpatient facilities. Outpatient drug rehab programs are a blessing for people who need to work in order to support their families or for young people who are students and are working towards graduation.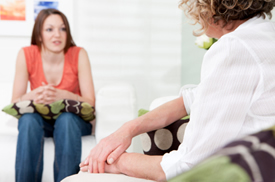 Florida offers up to 500 Outpatient programs that are scheduled from Monday through Friday in morning, afternoon and evening. The benefits of outpatient rehab programs include:
Access to support – These programs allow patients to be in close proximity with their family and close loved ones who are a major support for them.
Affordable – As they do not require the patient to stay in the facility for the duration of the program, outpatient programs offer high quality abuse treatment program at an affordable rate.
Confidential – Outpatient treatment programs offer utmost discretion and privacy as it reduces the need to explain extended time away from school and work.
What to Expect From Outpatient Drug Rehab
A well structured outpatient drug rehab treatment program includes a variety of treatment therapies for which the patient visits the facility at regular intervals. These therapies include both group as well as individual sessions. Typically an outpatient program includes the following types of therapies:
Cognitive behavioral therapy
Motivational interviewing
Motivational interviewing
Multidimensional family therapy
How to Find the Right Outpatient Program for You
These days' outpatient rehab programs are specifically designed to suit the special need of patients. These specialized drug rehab programs include:
Outpatient rehab programs for women – These programs are strictly for women only and are a great help for women who want to focus only on recovery without the distraction of opposite sex.
Veterans' outpatient programs
LGBT outpatient program – These programs are specially designed for lesbian, gay, bisexual and transgender community
Even though there are thousands of Drug Rehab centers offering outpatient treatment throughout the country, it is important to know your options in order to find the best treatment program, from an expert to suit individual recovery needs. Take a look at our listings of outpatient rehab programs or you can even call our helpline number and talk to our counselors at (866) 531­4569.
Types of Rehabs Available